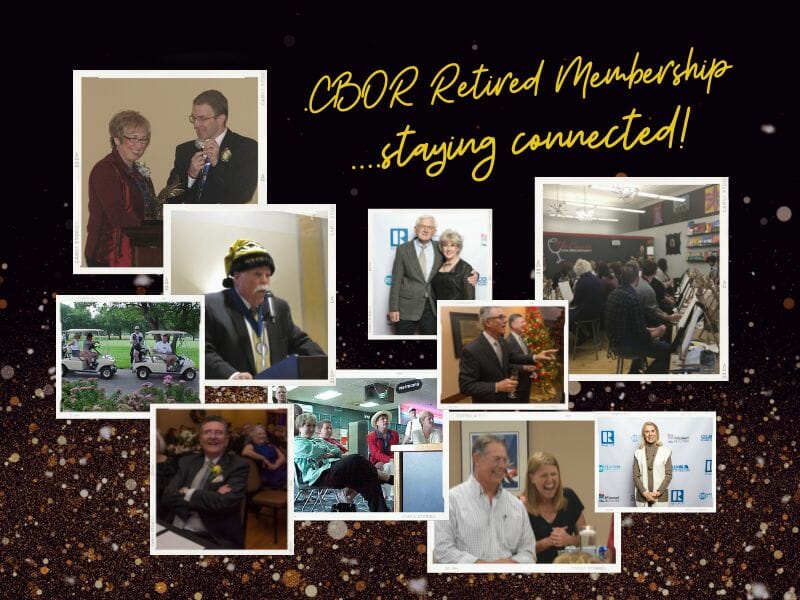 The Columbia Board of REALTORS® established the Retired Membership in 2019 as an opportunity for former REALTOR® members to apply for social membership.
Former REALTOR® members who are at least 62 years of age and/or individuals who maintained membership (not necessarily consecutive) with CBOR, or another local REALTOR® Association, for twenty-five years (or more) are eligible to join!
Retired Members will have the opportunity to enjoy the following benefits*:
Quarterly CBOR Happy Hours
CBOR Annual Installation Banquet
CBOR Annual Membership Meeting
CBOR Alumni Member Happy Hour
CBOR RPAC Events
CBOR Special Events
Receive CBOR weekly newsletter
Attend continuing education classes at CBOR member rate
Able to serve on taskforces as appointed by CBOR Leadership Team members
Included on NAR and Missouri REALTORS® Call for Actions

*Some of the items listed above will incur additional fees to attend.