CBOR Supra eKEY holders may grant Single Access tokens to individuals who require limited one-off or occasional entry to properties such as repairpersons, out-of-area real estate agents, contractors, etc. Authorization is granted by the listing agent via the eKEY® app for one-time lockbox access during a designated time window. ONLY NON-MEMBERS MAY RECEIVE SINGLE ACCESS TOKENS.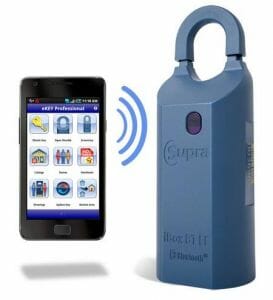 A non-transferable access token is sent to the non-member's device and the user creates their own Pin code for lockbox access. Single Access was created with limited access, security, and accountability in mind.
Single Access Tokens may NEVER be distributed to consumers simply wishing to access a property without their agent present. Single Access Tokens delivered in this manner will incur a fine from the MLS Committee, with suspension of ability to issue Single Access Tokens for a period determined by the MLS Committee.
HOW TO ASSIGN SUPRA LOCKBOXES TO YOUR LISTINGS (This ensures you know which lockbox is located at the property address when assigning Single Access Tokens):